RockHard Morning Show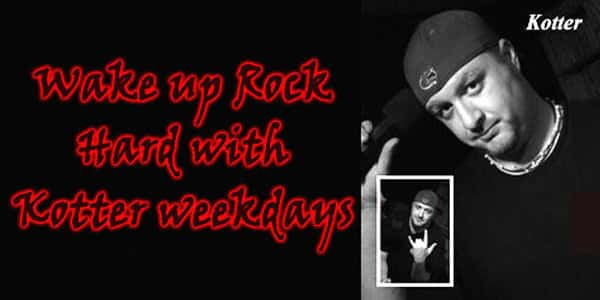 Wake up Rock Hard every weekday morning 5-10 with Kotter. It's five hours of whatever fights through the hangover from the night before. The Rock Hard Morning Show started in 2006 in the deserts of West Texas and it's now proudly broadcasting from Rock 95.1 right here in Midland/Odessa, serving as a community forum for miscreants, magnifying stupidity and laughing at the daily randomness that the world poos out.
What's going on in your world is going on in all of ours. Feel free to join the debauchery by calling 432-520-9510.
Kick your brain in to gear with the R.A.T. Random Ass Trivia every weekday morning at 7:20.
Follow Kotter on Facebook
Follow The Rock Hard Morning Show on Facebook