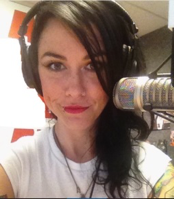 Lindsey
Hi, I'm Lindsey!  Animals are my thing. I'm extremely passionate about their well-being. I became vegetarian in 2007 and vegan in 2011. I've adopted and fostered (I currently have two rescued cats and another foster), and if I could I'd have every animal.
I love hiking, running, horseback riding, yoga, skiing–anything involving nature and being active. I'm learning guitar and I've begun painting.
I love wordplay/puns, craft beer, and I have PLENTY of tattoos and piercings. Hope you hang out with me tonight.