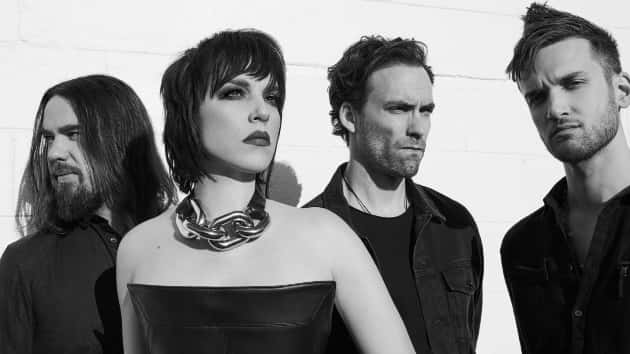 Credit: Jimmy FontaineGiven how much touring has been limited due to the COVID-19 pandemic, bands and artists have a lot more time to record nowadays. For Halestorm, that time may result in a double record.
Speaking to Consequence of Sound about the group's next album, frontwoman Lzzy Hale says, "Maybe there will be a double record, because of all this."
"We have been writing a lot, so there will be new music at some point," she says. "I think it's important to stay connected, not just in a musical sense, but to let everybody know you're here and connected."
Halestorm's most recent album is 2018's Vicious, which spawned the singles "Uncomfortable," "Do Not Disturb" and "Black Vultures."
By Josh Johnson
Copyright © 2020, ABC Audio. All rights reserved.