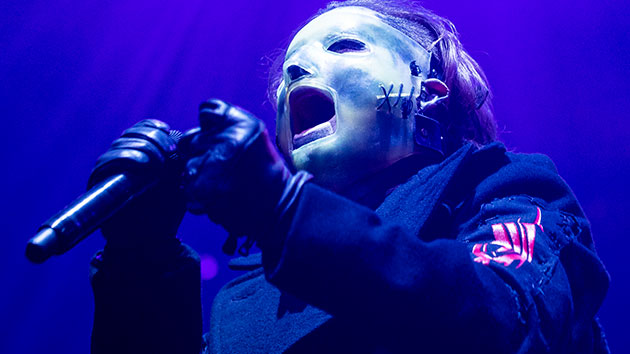 Michael Campanella/RedfernsA Slipknot cover band may be getting a whole more than they bargained for when they posted a Craigslist ad searching for a new singer, as they received a response from Corey Taylor himself.
In their ad, the New Jersey-based group, named Of the (Sic), specified that they need someone in the "same or near same physical shape" as Taylor, as well as someone with the appropriate "vocal range" and "stage experience," plus the ability to "be able to command a crowd and act the part."
"Please be dedicated," the ad reads. "If you decide to be a part of this band, we need you to give it your all for as long as the band exists."
The ad apparently found its way to Taylor, who responded on Twitter, "If you're interested, I'm also sitting at 166 lbs."
"We'd love to audition ya!" Of the (Sic) responded.
Should things not work out between Taylor and Of the (Sic), you may still have a chance to try out. The group, which claims to be the "most accurate Slipknot tribute in the world," focuses on the Knot's 1999-2001 era, so get your audition tape ready now.
By the way, the new singer will also have to buy "multiple jumpsuits" to wear during shows — though, helpfully, you'll be provided with a mask at first for "accuracy sake."
The real Slipknot, meanwhile, had to cancel all of their 2020 tour plans due to the COVID-19 pandemic. The good news is that Taylor has been able to finish recording his upcoming debut solo album.
By Josh Johnson
Copyright © 2020, ABC Audio. All rights reserved.