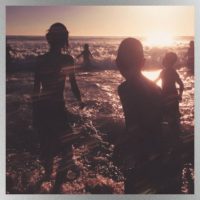 Warner Bros. RecordsLinkin Park has shared another new song from their forthcoming album One More Light. This one is called "Good Goodbye," and it features rappers Pusha T and Stormzy.
"Good Goodbye" premiered on Thursday's episode of the MistaJam show on BBC Radio 1. You can listen to the episode now via BBC.co.uk. Scroll to the 1:03:00 mark to hear "Good Goodbye."
One More Light will be released May 19. The album also features the singles "Heavy" and "Battle Symphony."
Copyright © 2017, ABC Radio. All rights reserved.