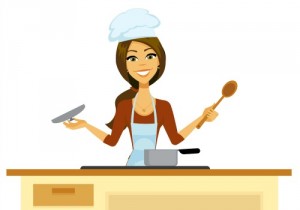 I was searching through my recipes recently for something good to make for dinner. I came across a Thai pork dish that I had made a couple years ago and wanted to whip up again. I had nearly all the ingredients on hand except for teriyaki sauce. (Well, I actually did have a bottle of it in my fridge, but the expiration date was about 18 months ago!)
I had three choices:
K

eep searching for a different recipe for dinner

Run to the store for a bottle of teriyaki sauce that I would use once and then throw out after it expires

Search online for teriyaki sauce recipes to see if any can be made from ingredients I have in my kitchen
I chose option #3. And I found a terrific three-ingredient recipe that you can customize with more ingredients if you like. I added ginger, garlic, and rice vinegar to the base recipe and it was outstanding! Thank you, Internet, for providing me with a recipe that would probably not be in any of the cookbooks I own. Try it!